Mission Statement
To provide the highest quality products, service, and knowledge for every customers specific foot needs.  Our focus is to make feet feel and work better to improve the quality of life for our customers.
About The FootWorks Store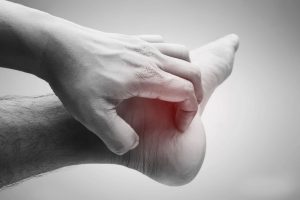 The FootWorks Store is an exciting new concept that focuses on your foot health and wellness. If you are a person that spends a great deal of time on your feet, you know that when your feet are uncomfortable it effects your whole body. We have extensive training in shoe fitting, shoe construction, orthotics, orthotic fabrication, foot anatomy foot pathology, and foot bio-mechanics.
What Sets Us Apart
We offer foot comfort solutions for everyone. Our mission is to solve any need to help your feet feel better – men, women or children. We carry shoes for any profession, recreational activities, running and more. We have a vast selection in our store to solve your need for any foot discomfort or medical need. Let our professionals evaluate your needs to provide excellent solutions for you.
An estimated 80% of the people in the United States suffer from foot problems due to improperly fit footwear. We sell shoes that are specifically manufactured for people who are afflicted with:
Clients are invited to make appointments with us for a foot evaluation and fitting. Our clients notice the difference immediately when they are fitted properly with orthotics and shoes. When your feet feel good, you feel good!
Our staff also works directly with:
Podiatrists
Family Physicians
Orthopedic Surgeons
Sports Medicine Doctors
Athletic Trainers
Physical Therapists
Chiropractors
Retirement / Nursing Homes
We are:
An approved Diabetic Medicare provider.
Board certified nationally by the Board of Certification (Medicare). 
Board certified by the Ohio State Board of Orthotics, Pedorthists, Prosthetics. 
Board certified nationally by the American Board for Certification for Orthotics, Pedorthists & Prosthetics. 
Members of Pedorthic Footwear Association and American Diabetics Association.